Workholding Accessories | GRS Item #003-740
Satellite® Turntable Package
Take control of your work and find freedom from your bench. The Satellite Turntable Package is the ultimate work surface for hand engravers and jewelers. This system provides unrestricted mobility, empowering artists to work on larger pieces. It can also be easily stored when not in use.
17 available (can be backordered)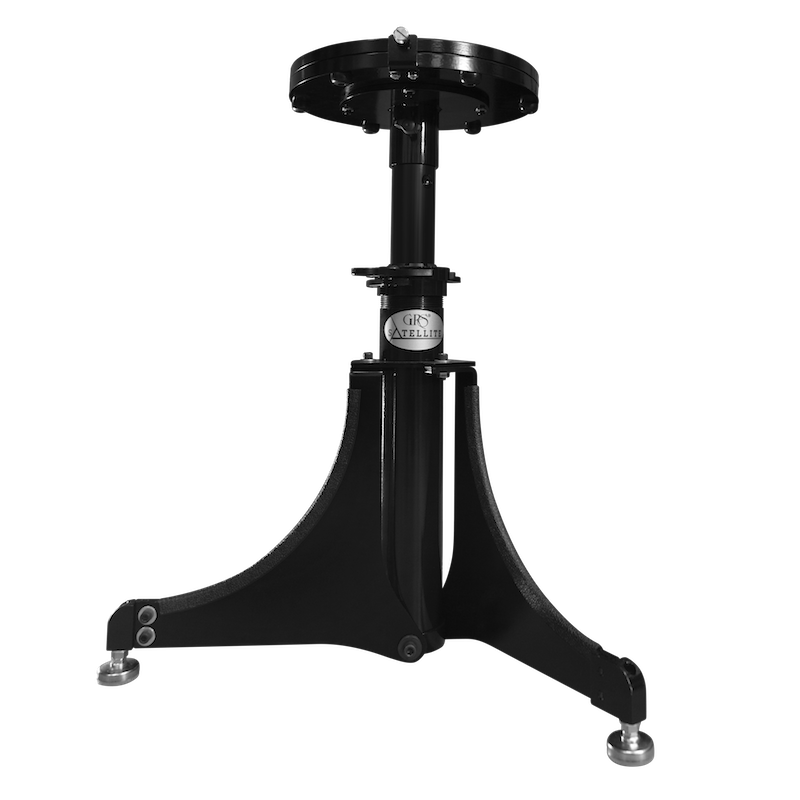 Freedom From the Bench
Take control of your work with the ultimate work surface. 
Allows users to easily work on larger pieces
Provides incredible stability and easy storage when not in use
Adjusts from 18″ to 29″, creating ideal work elevations
Satellite Turntable
Instructions and parts list for the Satellite Turntable. Product(s): 003-656, 003-740 — For Postal Mail, Request Document: LIT-430
Satellite Turntable Stand
Instructions and parts list for the Satellite Turntable Stand. Product(s): 003-735, 003-740, 003-750 — For Postal Mail, Request Document: LIT-429
Turntable Brake Kit Instructions & Parts List
Installation and use for the Turntable Brake Kit, made for the Turntable Base V2. Product(s): 003-343, 003-616-V2, 003-656 — For Postal Mail, Request Document: LIT-304